"WE WILL COMPREHENSIVELY PLAN YOUR TRIP IN EVERY DETAIL"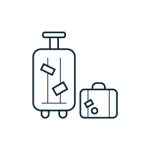 Individual clients
Georgia is one of the safest and friendly countries for tourists, but many attractions are located away from the main routes – It's worth the effort to find them. Its captivating variety allows you to experience Georgia in short, but it is also important to plan your trip well and share your time on what is most interesting here.
At Georgia Adventure Club, we offer tailor-made trips for individual groups – the itinerary can be adjusted to your needs and take into account all your wishes. We are comprehensively planning trips by going through details and adjusting it to specific travel dates to suit your flight schedule.
We are preparing a tailored program after carefully discussing with the client – what kind of attractions they are most interested in and expectations they have from the holiday.